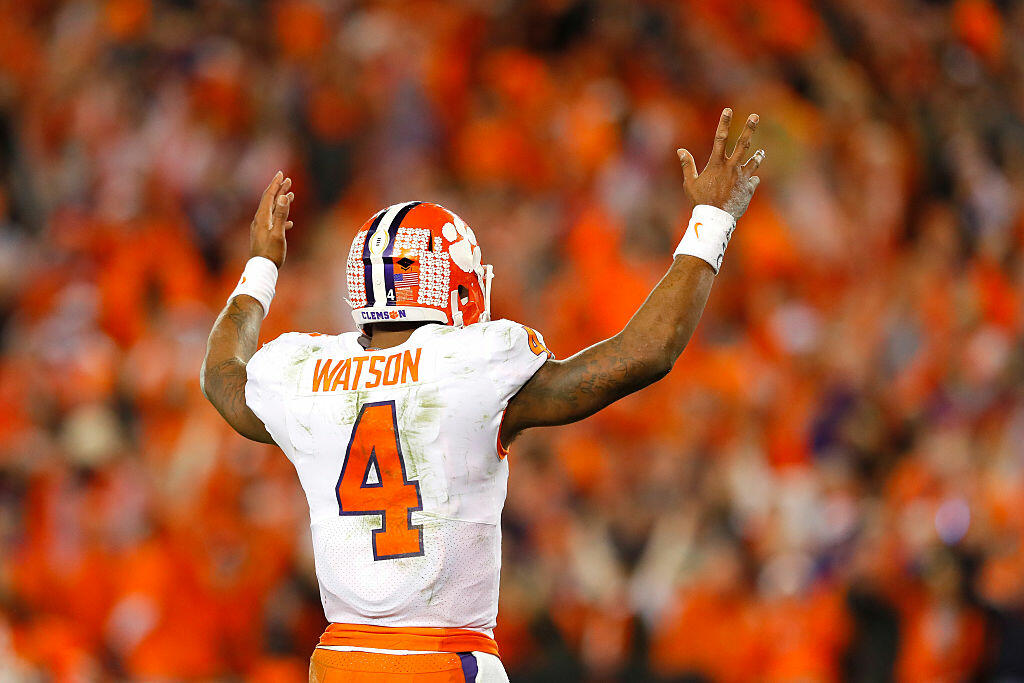 (Pro Football Talk) The team with the Top pick in the Draft - The Browns - will be in Mobile, Alabama to work with the South team, something that will give them extended time with prospects headed into the draft this year.
They won't get to spend any of that extended time with Clemson quarterback Deshaun Watson, however. Watson was invited to participate in the event despite leaving school with eligibility remaining because he graduated in December, but his agent and Senior Bowl Executive Director Phil Savage both confirmed Wednesday that Watson will not take part in the event.
Watson led Clemson to the national title this year and is generally viewed as one of the top quarterback prospects in this year's draft along with Mitch Trubisky and DeShone Kizer.